KLFY has reported additional details surrounding the tragic train crash that killed Pastor Fanley Thomas and his wife, Florence, in Le Moyen, Louisiana.
After a train crash killed a pastor and his wife on their way to church Sunday, family members and the congregation are left with heavy hearts as they try to move on.

The accident happened right in front of their church in Lemoine. That's a small community in St Landry Parish, just east of US Highway 71.

Pastor Fanley Thomas and his wife Florence were killed Sunday morning crossing the tracks at highway 71, just feet away from a congregation awaiting their sermon.

The train was heading north on the tracks, the pastor and his wife were heading south, turned into the driveway, and obviously didn't see the train. As tragic as it was , we're told it could've been much worse.

It was just the pastor and his wife in the car, but the pastor was known to bring his mother and two grandchildren to Sunday service with him.

There are no active emergency signals, such as flashing lights or cross-arms at the intersection. Congregation members say they will now press to get active emergency indicators at the intersection.

They say had it been someone else who met the same fate, future protection would have been the pastor's main goal.

DOTD officials say since the intersection is a private road, public funding for emergency signals is a stretch.
Our thoughts and prayers continue to go out to Pastor Thomas's family and congregation. I support their call for safer railroad crossings. It is unacceptable that the railroad has failed to put warning devices on this crossing just steps from Pastor Thomas's church.
A public viewing for Pastor Fanley and Florence Thomas will be held on Friday from 2:00 p.m. until 7:00 p.m. at St. Paul Baptist Church in Manou. The funeral service will be Saturday at 11:00 a.m.
Railroad companies owe it to the public to make sure that no one dies in another train crash like this one.
This tragic railroad crash comes on the heals of several others across the country. There were reports in New Jersey of railroad crossing signal malfunctions that caused warning lights to go off when no train was present. These malfunctions lead to train collisions. Burlington Northern Santa Fe railroad (BNSF) was fined $4 million for lying to a Minnesota court and attempting to cover up its role in a tragic train crossing crash that killed four people.
Railroad companies should be held accountable for dangers railroad crossings that kill. Is there a different set of rules for railroad companies than for everyone else? If a railroad has a dangerous crossing where large trains speed through, shouldn't they warn approaching motorists? Why did the railroad never put up a proper warning device?
You can learn more about how to protect yourself at railroad crossings at by visiting our railroad safety blog or web site.
Learn more and become a fan of Langdon & Emison on Facebook.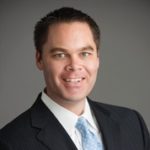 Brett Emison is currently a partner at Langdon & Emison, a firm dedicated to helping injured victims across the country from their primary office near Kansas City. Mainly focusing on catastrophic injury and death cases as well as complex mass tort and dangerous drug cases, Mr. Emison often deals with automotive defects, automobile crashes, railroad crossing accidents (train accidents), trucking accidents, dangerous and defective drugs, defective medical devices.