The Nebraska Supreme Court has reinstated a young woman's lawsuit against Railroad giant, Union Pacific, alleging that the Union Pacific train crew failed to apply the brakes once the crew realized they might collide with the vehicle in which the young woman was a passenger.
According the AP:
[The young woman] was 18 when the vehicle she was riding in was struck by a Union Pacific freight train near Belvidere in Thayer County. The rural crossing had no barriers or lights to warn motorists of an approaching train, and the driver later said she didn't see the train before pulling into the crossing.
The train's engineer testified under oath that he activated emergency brakes when he saw the vehicle pull onto the tracks, but the train's event recorder showed the emergency brakes were not activated until nearly 200 feet after the crash occurred. The crash left the young woman paralyzed from the chest down.
Just to the south of Nebraska, Missouri has been one of the top 10 deadliest states for railroad crossing crashes. Too many people are being killed by freight trains and passenger trains across the country because railroad companies, like Union Pacific and other large railroad companies, refuse to take responsibility for protecting motorists from their massive trains.
Railroad companies are responsible making sure their train crossings are safe. That means the crossings have proper sight lines and visibility that allow drivers to see approaching trains, that trees and vegetation are cut back, that railroads do not park trains near the crossing (that would confuse drivers), that signals and gates are working properly, and that train crews sound a warning with the train's horn or whistle as the train is approaching.
Railroad crossing crashes are a tragic, preventable problem across the country. Railroad companies need to do more to ensure that their railroad tracks and crossing protect approaching motorists. Railroads need to start putting safety first.
These train-vehicle collisions are a tragic reminder of how dangerous railroad crossings can be. In the last 10 years, there have been more than 30,000 railroad crossing accidents and more than 3,600 train accident deaths.
These train accidents can have many causes, including:

Failure of the railroad company to install proper warnings, such as lights, alarms (crossing bells) or a functioning crossing gate

Defective warnings — inoperable lights, bells or gates

Improper sight lines that prevent a vehicle's driver from seeing an oncoming train until it is too late

Failure to properly maintain the crossing — such as allowing overgrown trees, vegetation and other foliage to obstruct or hide an oncoming train

Improperly parking a train at or near a crossing — this not only hides an oncoming train from view, but gives motorists a false sense of safety in seeing a parked train at the crossing

Failure to sound the train's horn or whistle at or near the crossing

Other negligence that may appear on the train's data recorder or video recorder
Read More:
[More on Railroad Crossing Dangers]
(c) Copyright 2011 Brett A. Emison Follow @BrettEmison on Twitter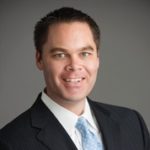 Brett Emison is currently a partner at Langdon & Emison, a firm dedicated to helping injured victims across the country from their primary office near Kansas City. Mainly focusing on catastrophic injury and death cases as well as complex mass tort and dangerous drug cases, Mr. Emison often deals with automotive defects, automobile crashes, railroad crossing accidents (train accidents), trucking accidents, dangerous and defective drugs, defective medical devices.