On Wednesday, Toyota agreed to pay between $1.1 to $1.4 billion to some Toyota owners related to defects that enable Toyota's electronic throttle controls to cause sudden unintended acceleration events in which the vehicles can run out of control.
However, for much of the last decade, Toyota has talked out of both sides of its corporate mouth regarding its highly publicized sudden acceleration problems. For more than 5 years, Toyota denied there was any sudden acceleration defect at all. Despite the denial, Toyota was quietly recalling various models for sudden acceleration problems for years. Then, in late 2009, Toyota began a series of massive recalls totaling more than 10 million vehicles due to deadly sudden and unintended acceleration problems.
To the public, Toyota was contrite, acknowledging that deeply entrenched cultural issues within the corporation could compromise safety. However, in lawsuits and in dealings with federal safety regulators, Toyota refused to admit any responsibility or even acknowledge the sudden acceleration defect.
Despite reports to the contrary by many mainstream media outlets, the sudden acceleration reports issued by the National Highway Traffic Safety Administration and NASA did not vindicate Toyota's vehicle electronics and acknowledged that Toyota's electronics could be a culprit in Toyota's sudden acceleration problems. In fact, "NASA's study confirmed that there is a theoretical possibility that two faults could combine under very specific conditions to affect the ETC [electronic throttle control] systems so as to create an unintended UA."
Unlike the boisterous headlines on the issue, NASA's engineers were much more guarded in describing their findings:
"Our detailed study can't say it's impossible…." "Due to system complexity… and the many possible electronic software and hardware systems interactions,it is not realistic to prove that the ETCSi cannot cause UAs…. Therefore,absence of proof that the ETCSi cause a UA does not vindicate the system."
Just last week, Toyota paid a third record fine for failing to recall its vehicles for sudden acceleration safety defects in a timely manner.
This week came Toyota's billion dollar settlement with one of many lawsuits alleging that Toyota's sudden acceleration defect is caused by an underlying problem in Toyota's electronic throttle controls. But even in paying more than a billion dollars, Toyota continues to talk out of both sides of its corporate mouth and deny any defect while paying more than 16 million customers for damages caused by the "nonexistent" defects.
Toyota defenders and critics of class action litigation (like our friend Ted and others at POL) typically pan such settlements as "nuisance" settlements made only to avoid the cost of continued litigation. Not so here. A billion dollars is not mere nuisance money. Toyota's settlement also doesn't end its sudden acceleration woes as there remains another class action lawsuits and dozen of injury suits brought by the families of those injured and killed in Toyota sudden or unintended acceleration crashes. This billion dollar settlement sets a precedent and shows Toyota acknowledges the defect, even if it can't bring itself to say so publicly.
After more than a decade of covering up this problem, its heartening that Toyota is finally begin to acknowledge its responsibility for these defects. However, the current settlement only compensates owners who have lost value on their vehicle due to the sudden acceleration defect. It's time for Toyota to take of the families of those injured or killed by the defects as well.
[More on Toyota Sudden Acceleration]
Read More:
© Copyright 2012 Brett A. Emison
Follow @BrettEmison on Twitter.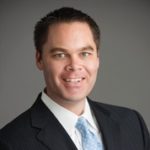 Brett Emison is currently a partner at Langdon & Emison, a firm dedicated to helping injured victims across the country from their primary office near Kansas City. Mainly focusing on catastrophic injury and death cases as well as complex mass tort and dangerous drug cases, Mr. Emison often deals with automotive defects, automobile crashes, railroad crossing accidents (train accidents), trucking accidents, dangerous and defective drugs, defective medical devices.