Image Source: Facebook
It's with a heavy heart that I learned that former Congressman Ike Skelton passed away this evening.  It was just two weeks ago that Ike was at a bookstore across the street from our office signing copies of his autobiography.
It was an honor to know and to work – even briefly – for Ike Skelton.  He was a rarity in Washington.  A principled politician who represented his constituents with honor and conviction.  Unafraid to reach across the aisle when possible and unafraid to stand firm when necessary.  He often described himself as an "independent thinker" willing to buck the party line when appropriate.
"My name is Ike Skelton, and I am proud to be an American, a Missourian, a Democrat, and a resolute optimist.  I've believed all my life that challenges are best met not with rancor or rhetoric but with grit and good cheer….  As a boy in Lexington, Missouri, I had dreamed of serving my country and seeing the world.  Both dreams have come true, although not always in the way I had imagined."

***

During his years in the U.S. House of Representatives, Skelton became known as a bipartisan negotiator and a champion of the Armed Services.  Throughout the decades, he helped steer the nation though its most dangerous challenges, from Communism to terrorism; took a leading role in the reform of the Department of Defense; dedicated himself to fulfilling the interests of his constituents; and eventually rose to become chair of the House Armed Services Committee during such pivotal events as the wars in Iraq and Afghanistan.

– Achieve the Honorable: A Missouri Congressman's Journey from Warm Springs to Washington
Our law firm has its origins with Ike Skelton and his father, Ike, Sr.  Bob Langdon practiced law with Skelton until Skelton's election to Congress in 1976.  Ike was lifelong friends with my grandpa, who grew up next door.  Ike kept a photo of them as young boys on the bureau in his office.
Many will share stories about Ike over the next several days.  I'm reminded of Ike's ability to persuade by building relationships.  In a time now when politics seems so toxic, I'm reminded of Ike's ability as a statesman.  When I worked for Ike in Washington, there were congressman of all ideologies in the office frequently.  Ike was never shy about reaching out to build relationships and support for critical issues like the military and national security.  In 1997, when Congress debated cutting back the B2 Stealth Bomber program, there was hardly a week when a 4-star general, a Joint Chief, and countless congressman weren't in the office.
Ike loved his country.  He loved his state.  And he loved his constituents.  He worked hard to provide effective service and assistance to the people of his district.  Missouri – and the country – lost a statesman today.  We are all better off and more secure because of Ike.  My prayers to his family, friends, and colleagues.
© Copyright 2013 Brett A. Emison
Follow @BrettEmison on Twitter.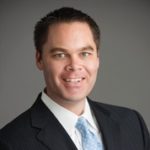 Brett Emison is currently a partner at Langdon & Emison, a firm dedicated to helping injured victims across the country from their primary office near Kansas City. Mainly focusing on catastrophic injury and death cases as well as complex mass tort and dangerous drug cases, Mr. Emison often deals with automotive defects, automobile crashes, railroad crossing accidents (train accidents), trucking accidents, dangerous and defective drugs, defective medical devices.