Did you overindulge at the 4th of July bar-b-que?  New research says those extra pounds may be worse for your health than you might imagine.
The study, published in PLOS Medicine, showed that just a single-unit increase in Body Mass Index (BMI) – just 7 pounds for a 5'9″, 180 man – raises the risk of congestive heart failure by 20%.  The increased BMI causes heart failure through effects on blood pressure, insulin resistance, and lipid levels in addition to an increased workload on the heart.
BMI is a good indicator of overall health, but it's not perfect.  BMI fails to take into account type of tissue it measures.  Meaning a weight lifter or other athlete may have a similar BMI to an overweight couch potato.  The concern is body fat – not lean muscle tissue.  So in addition to BMI, be sure to check your pant size or even your mirror.
The good news is that even a moderate level of activity has tremendous effects.   Regular physical activity – even taking a brisk walk – can reduce the risk of obesity by nearly half.  Regular exercise also has positive effects on cognitive ability and brain activity.
For those looking to shed those unhealthy pounds, another study found that dieters were more likely to lose weight if they targeted a range of weight loss rather than a single number.  Setting a range – rather than a single number – offers multiple goals that dieters view as challenging yet attainable, which increases motivation.
So, if you ate a little to much at the family bbq, balance it out with a walk around the neighborhood or a pick-up game with the kids.
Read More:
© Copyright 2013 Brett A. Emison
Follow @BrettEmison on Twitter.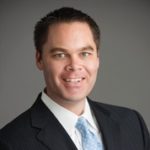 Brett Emison is currently a partner at Langdon & Emison, a firm dedicated to helping injured victims across the country from their primary office near Kansas City. Mainly focusing on catastrophic injury and death cases as well as complex mass tort and dangerous drug cases, Mr. Emison often deals with automotive defects, automobile crashes, railroad crossing accidents (train accidents), trucking accidents, dangerous and defective drugs, defective medical devices.