They're supposed to be the golden years.  But for some, it's a nightmare.
As our population ages, more and more of us are finding grandparents, parents, and other loved ones in the care of nursing homes and other residential care facilities.  We do our best to investigate and make sure the facility is a good one.  But, sometimes, abuse and neglect can be hidden.  Our elders are unable to defend themselves and unable to seek help.  What then?
Families for Better Care created a nursing home report card to grade each of the 50 states based on the quality of care offered.  The group's study revealed a number of deficiencies and wide spread abuse and neglect.
The interactive map allows you to check your state's report card and/or compare to other states across the country.
The grading methodology is included on the group's web site.  A big takeaway from the report suggests that quality of care comes down largely to staffing.
States whose nursing homes employed an abundance of professional nurses and frontline caregivers translated to higher marks.  Three states (Alaska, Hawaii and Maine) scored a "superior" grade in all staffing measures and each was ranked among America's best nursing home states.  Conversely, of those four states (Georgia, Louisiana, Tennessee, and Texas) with failing staffing measures each scored a below average overall grade.

– Families for Better Care
Unfortunately, the problem with elder / nursing home abuse and neglect is only likely to get worse.  The first Baby Boomers started turning 65 in 2011.  The older population will increase dramatically from 2010 through 2030.  The older population is expected to more than double – representing about 1/5 of the U.S. population.  The increase in the population age 85 and older will grow even more dramatically and is expected to increase by 400% from 2006 to 2050.
How could elder and nursing home abuse be this bad?  For one, the elderly are often unable to either defend themselves or report their abuse to authorities.  Abusers are often left free to continue the abuse until it's too late.  Second, inspection and oversight is severely lacking.  Families for Better Care found that no state achieved a majority percentage above average nursing home inspections and the median percentage nationally was barely over 30%.  Finally, nursing homes are improperly staffed either due to overpopulation or cost-cutting by corporations focused on profits instead of patient safety and quality of life.
Nursing home staffing remain too low for adequate care despite $75 billion in state and federal nursing home funding and another $34 billion paid by nursing home residents and their families.  The staff that are present are often poorly trained and underpaid.  The median salary of a certified nurse assistant in 2008 was only $23,193.
Most of us want only the best for our parents, grandparents, and older loved ones.  We must be vigilant to ensure that we can provide proper care for those who cared for us.  Elder abuse and neglect must never be tolerated and abusers must be held accountable.
Read More:
© Copyright 2013 Brett A. Emison
Follow @BrettEmison on Twitter.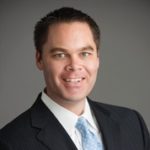 Brett Emison is currently a partner at Langdon & Emison, a firm dedicated to helping injured victims across the country from their primary office near Kansas City. Mainly focusing on catastrophic injury and death cases as well as complex mass tort and dangerous drug cases, Mr. Emison often deals with automotive defects, automobile crashes, railroad crossing accidents (train accidents), trucking accidents, dangerous and defective drugs, defective medical devices.