I recently came across a defense lawyer's presentation to a trucking industry group discussing verdicts – "good" and "bad" – against trucking companies of various sizes across the country.  The document I received does not list the author and it does not list the conference.  I hope it's a joke.  I fear that it's not.  Though no author is listed, the author's partner and law firm are both identified.
The document professes to "recap" various "verdicts and attempt[] to share knowledge with the industry and friends of the industry."  Ostensibly, if "the industry and friends of the industry" can understand what is driving these verdicts (maybe negligent drivers and/or bad safety policies?), then the industry and its friends could prevent them in the future (perhaps by promoting safety and following the rules?).
While acknowledging that "huge verdicts" are not new to the transportation industry, the author proceeded to detail one of his own "wins" for the trucking industry.  A "win" being defined as "favorable verdicts in our jurisdictions in spite of catastrophic injuries, excellent Plaintiff's counsel, sympathetic Plaintiffs, and difficult liability facts."
This is the "win" the author chose to describe: The author recounted how he was "successful in containing damages in a horrible accident that involved a 24 year old male bicyclist having his penis and testicles completely and traumatically amputated (he did not lose consciousness and described in vivid detail the anguish and pain he felt during the incident) when he was struck in a crosswalk and drug 50 feet through an intersection by our client in a big rig.  Additionally, he suffered a crushed pelvis and serious left leg and foot injury that resulted in a permanent limp." (emphasis supplied).
Yes.  This defense lawyer was bragging about keeping damages low in this case where the truck driver turned right-on-red, ran down a pedestrian in a side-walk, and ripped off his manhood.
The big conclusion in avoiding "bad" verdicts for the trucking industry focused on expert choice, use of focus groups, voir dire and liberal jurors, choice of counsel, caliber and strategy of Plaintiff's counsel, courtroom technology, resources available to both sides for trial, staffing, and humanizing the trucking company.
None of these terms were used in describing factors to avoid large verdicts against trucking companies: Safety; Accountability; Training; Rule Compliance; Hiring Policies; Safety Audits; Adequate Rest; Hours-of-Service Audits.
No.  Apparently, the trucking industry and its defense lawyers are less concerned about preventing these terrible injuries and deaths, and more concerned about convincing jurors to keep damages low when a trucking company injures or kills someone… or traumatically (is there any other way?) amputates someone's penis.
© Copyright 2013 Brett A. Emison
Follow @BrettEmison on Twitter.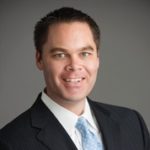 Brett Emison is currently a partner at Langdon & Emison, a firm dedicated to helping injured victims across the country from their primary office near Kansas City. Mainly focusing on catastrophic injury and death cases as well as complex mass tort and dangerous drug cases, Mr. Emison often deals with automotive defects, automobile crashes, railroad crossing accidents (train accidents), trucking accidents, dangerous and defective drugs, defective medical devices.