Forgive me if I'm just a little off-topic today, but as a Netflix subscriber and as someone fairly engaged in the online world, a story about the Netflix spin-off, Qwikster, caught my attention.
Netflix announced earlier this week that it would spin-off its mail-in DVD service into a separate company called Qwikster. As someone fairly involved with social media (Twitter, Facebook, LinkedIn, etc.), Netflix made a surprisingly big error… it failed to secure the Qwikster Twitter handle before deciding on the name (and that is before you even start counting the more than 23,000 Google results that just think Qwikster is a stupid name).
As Law.com's Legal Blog Watch noted yesterday, the @Qwikster Twitter handle "already belongs to someone whose avatar is a pot-smoking Elmo…." [Update: avatar now changed to coat of arms] Netflix also failed to secure logical alternatives to the @Quikster handle, including:
@QwiksterMovies
@Qwikster1
@Qwikster2
@Qwikster3
@QwiksterDVD
@QwiksterGames
@QwiksterRentals
Netflix provides a glaring example to others: secure your online identity before someone else secures it for you.
(c) Copyright 2011 Brett A. Emison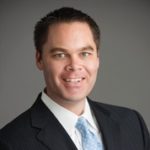 Brett Emison is currently a partner at Langdon & Emison, a firm dedicated to helping injured victims across the country from their primary office near Kansas City. Mainly focusing on catastrophic injury and death cases as well as complex mass tort and dangerous drug cases, Mr. Emison often deals with automotive defects, automobile crashes, railroad crossing accidents (train accidents), trucking accidents, dangerous and defective drugs, defective medical devices.