There were plenty of questions after Yahoo announced its ban on employee telecommuting – some panned the decision as an affront to workers (particularly female employees) while others noted the inherent risks and problems with telecommuting. Now, PC Magazine has reported that Yahoo executives decided on the ban after using company VPN logs to find some remote workers slacking off.
VPN stands for "virtual private network" and is the secure connection that permits employees to work remotely while providing the security, functionality, and internal IT management policies of a private network. It's the internal IT management policies that permitted Yahoo to snoop and catch its employees slacking.
[A] number of people are coming out of the woodwork to say that some Yahoos routinely abused their work-from-home privileges to such an extent that Yahoo was paying them to do virtually nothing.

According to an anonymous ex-Yahoo, speaking to Business Insider's Nicholas Carlson this past week, Yahoo's flexibility with remote work helped foster a climate featuring, "people slacking off like crazy, not being available, spending a lot of time on non-Yahoo! projects."

"It was a great way to get Y! to pay you while you put in minimal work and do your side startup," the source added.

***

According to some new reporting by AllThingsD's Kara Swisher, [Yahoo! CEO Marissa] Mayer has apparently been combing through the company's VPN logs to discern just what, exactly, its remote employees have been up to. And, as it turns out, a number of employees weren't even signing into the company's VPN – which is to say, they weren't working unless they had some magical, yet-unheard of connection to the company's network that doesn't require any kind of external validation.

– David Murphy, Mayer Used VPN Logs to Find Some Remote Yahoos Slacking
Anyone running a business where employees can time shift or do part of their job from home has likely run into similar issue. It seems like companies should have a right to monitor their employees at-work behavior – what do you think of Yahoo's use of VPN monitoring to justify its telecommuting ban?
Previous: Yahoo! Bans Telecommuting… Right or Wrong?
Read More:
© Copyright 2013 Brett A. Emison
Follow @BrettEmison on Twitter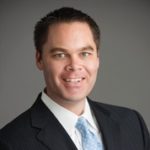 Brett Emison is currently a partner at Langdon & Emison, a firm dedicated to helping injured victims across the country from their primary office near Kansas City. Mainly focusing on catastrophic injury and death cases as well as complex mass tort and dangerous drug cases, Mr. Emison often deals with automotive defects, automobile crashes, railroad crossing accidents (train accidents), trucking accidents, dangerous and defective drugs, defective medical devices.